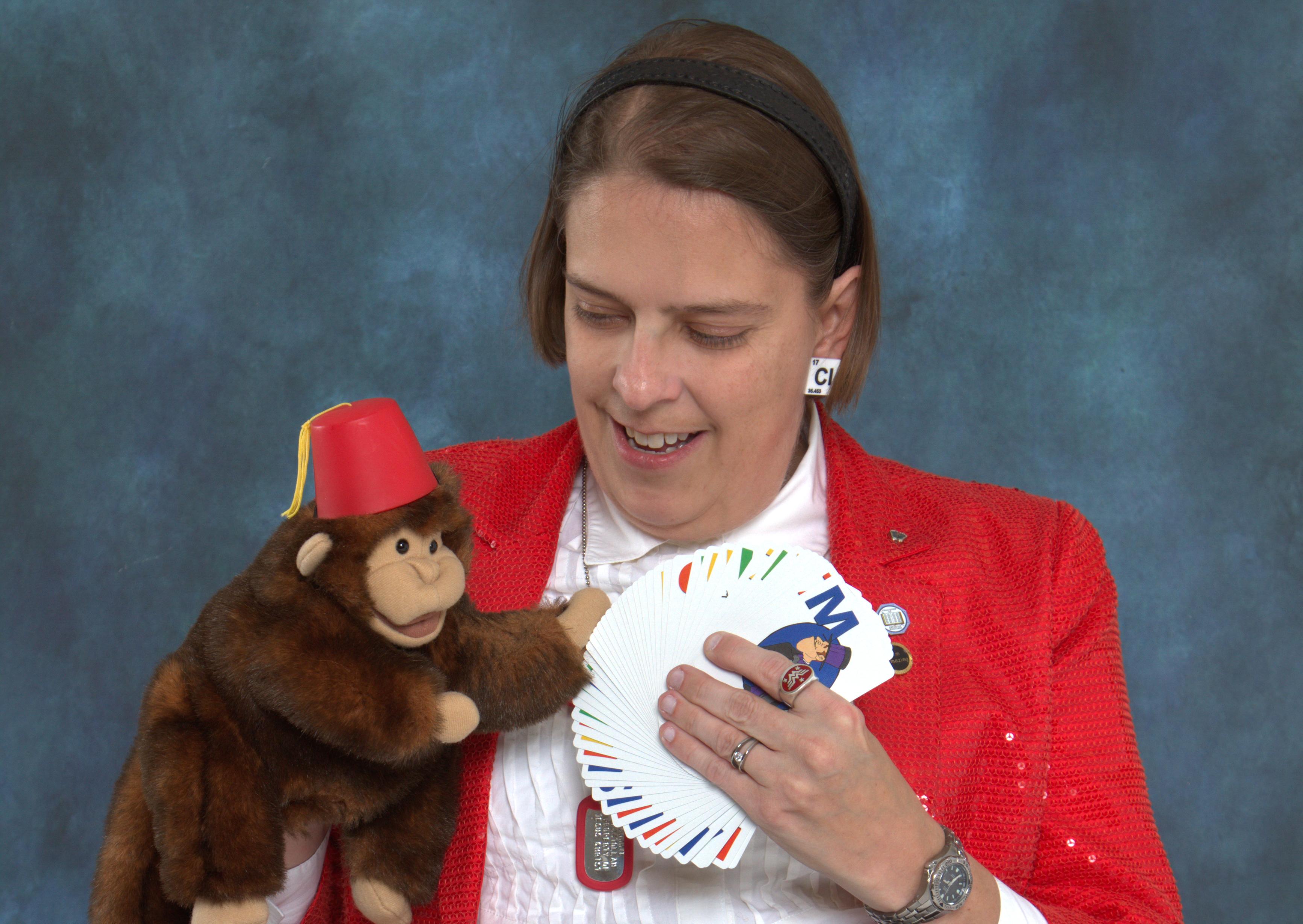 SHOW PACKAGES
FOR THE YOUNG …
Birthday Party Magic Show – A fun-filled and customized program created especially for your child's special day. It makes him or her the star of the show and will have all the guests clapping, applauding and having fun! The show is filled with audience interaction and empowers the children through a blend
Offered in Bronze, Silver and Gold formats.of humor and magic. Perfect for all children aged 6+!
The Gold – Price $300:
= A full 45- to 50-minute show filled with magic, music, puppets, audience interaction and many surprises!
= All the features of the Silver show PLUS:
= They will laugh out loud at the antics of my monkey puppet!
= Magical birthday gift for the guest of honor! (GOLD EXCLUSIVE)
The Silver – Price $250:
– A 30-minute show filled with magic, audience interaction, and many surprises!
– More props, and a sound system with accompanying music.
– They will scream and yell when things seem to go wrong!
– Custom-made souvenirs for party guests!!
 The Bronze – Price $100:
– A 30-minute show filled with magic, audience interaction, and many surprises!
– They will gasp in wonder when Guest of honor actually does the magic!
– I will teach a trick to everyone, and booklet so every child can learn more magic at home!
… FOR THE YOUNG AT HEART …
Special events for adults – Adults of all ages have consistently enjoyed my stimulating and amazing programs.
Seniors are extra special, but everyone likes magic!
● An interactive show that gets everyone involved both on stage and from their seats.
● Unique and different, great for an evening event, a Vegas themed week or even holiday parties!
● Offered in Gold and Silver packages.
Installation – Having a larger event for your company or organization? Clients have had great success inviting me to perform short sets of magic for their special guests in a subdued, intimate setting.
● Vegas-style performance of close-up magic, performed for a small group for about 15-20 minutes.
● Show can be repeated after a short break, so all of your guests have a chance to see it in a single evening.
● An interactive performance where amazing and impossible things happen just a few inches away from the viewers!
● Designed not to interfere with guests' conversations.
or … CHURCH EVENTS
My faith in the Lord Jesus Christ is extremely important to me, so my program can be tailored to demonstrate the difference between the art of illusion and the truth of God. Gospel illustrations a specialty! VBS, special event, anything! Just ask!